Company
Spot Savvy is the brainchild of partners Scott Whitney and Ed Stephenson. They recognized that broadcast rates were rising while the ad marketplace continued to fragment into more and more television networks. Now businesses must find cost savings in every area of the advertising process to maintain an efficient ROI.

The partners set about in creating content with top quality production value, cutting edge creative and intelligent design to make their ads useful in any industry. The Spot Savvy formula has resulted in very effective ads at lower costs than ever before possible.

Spot Savvy is based in Brooklyn's Williamsburg neighborhood, the fastest growing film community in the country. Because New York is the beating heart of advertising, our location provides the company with access to the best new media talent in the industry, people who are driving advertising's nonstop evolution.
Team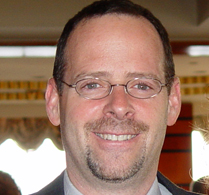 Scott Whitney, CEO, a native New Yorker, received his BA from UCLA and his MFA in film from NYU's prestigious Tisch School of the Arts, where he wrote and directed several award winning films. Mr. Whitney's early professional experience was spent as a copywriter and creative director. Scott's directing career began soon after.

Stylistically his work features a fluid blend of beautiful imagery and rich emotion. Thanks to his narrative background, Scott approaches each project both analytically and emotionally, looking for the hook that will help an ad resonate for each viewer.
He has directed spots for clients including PRICELINE.COM, HAAGEN DAZS, SHOWTIME NETWORK, THE NATIONAL CANCER INSTITUTE and VANGUARD INVESTMENT SERVICES. Mr. Whitney has created and directed ads for investment companies, insurers, hospitals, retailers and most of the major pharmaceutical companies in the world. In addition to focusing on his long-form documentary work, Scott continues to earn the support of new as well as many loyal clients who have benefited from his experience and thorough creative process.

Having launched successful businesses in his professional career, Spot Savvy is Scott's latest endeavor and is the main focus of his time and energy. "Spot Savvy is a culmination of everything I know from my twenty years in advertising. It is an opportunity to redefine the industry by creating effective, top quality ads, while delivering incredible cost efficiencies to my clients."

Scott resides in Williamsburg, Brooklyn with his wife and two daughters.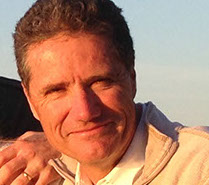 Ed Stephenson, COO. also a native New Yorker and an award-winning director and cameraman, Ed has been among the most productive individuals in the television commercial industry for over twenty years.

Mr. Stephenson has worked with clients as varied as NIKE, REVLON, AT&T, SPRINT, TOYOTA, CIRCUIT CITY, CHASE BANK, MACDONALDS ARIZONA JEANS, MASTERCARD, AMERITECH, SHARP, MOUNTAIN DEW, AETNA LIFE, AMTRAK, ADVIL, FORT LAUDERDALE TOURISM, NASDAQ, VERIZON, TIME WARNER, ESPN, BOUNTY, AMERICAN FAMILY INSURANCE, MARCH OF DIMES, MATTEL, and COLDWELL BANKER.

Recently, Mr. Stephenson has completed a documentary series for Fox Sports called Head To Head and he was director of photography on films including University of Sing Sing (aired on HBO) and Raiders (premiering in March 2015 at South by Southwest). Ed is currently producer and dp on documentaries entitled The Chicago Comedy Cup and Budha Is Not Crying.

After many years of providing the vision for hundreds of ads, Mr. Stephenson will focus his sharp eye on quality control at Spot Savvy. His experience shooting for Fortune 500 companies and some of the world's most demanding clients will allow him to apply the skills he's honed to projects for each and every Spot Savvy client.

Ed resides in New York with his wife and three children.